LPC Microcontrollers
Building on a legacy of innovation leadership for the broad IoT market of tomorrow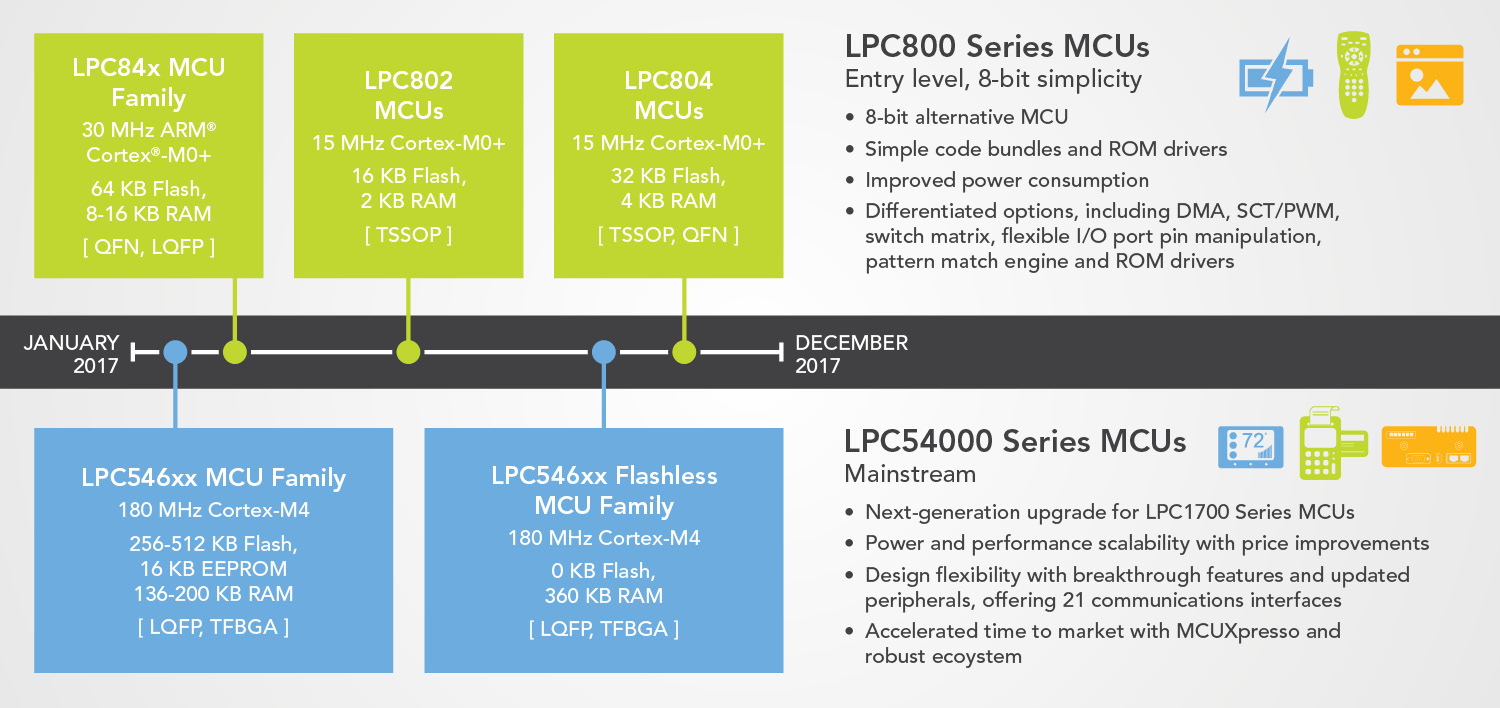 Since its launch more than 10 years ago, the LPC microcontroller portfolio has transformed the MCU landscape leading the industry with the broadest 32-bit ARM®-based MCU portfolio offering exceptional ease of use, design flexibility and advanced integration.
With more than 1 billion units shipped — and 140,000 developers on the LPC1768 mbed™-enabled platform — and growing — LPC MCUs has proven popular among consumer and industrial markets.
LPC MCUs Way Forward | 2017 Roadmap
A better-than-ever, robust LPC MCU lineup is on its way! Our LPC roadmap, based on two flagship series, reflects our strong efforts to address your design challenges.
LPC800 Series MCUs: An entry-level, 8-bit alternative MCU at the right price

This series has been carefully designed for optimal balance between power, performance and price as an 8-bit alternative to future proof your next-gen products.

LPC54000 Series MCUs: A mainstream series for the broad market

This mainstream Cortex®–M4-based MCU series was founded on the world's most popular LPC1700 MCU and updated for today's developers, providing advanced integration and the ultimate in flexible connectivity options.
Join the Discussion; Get Early Board Access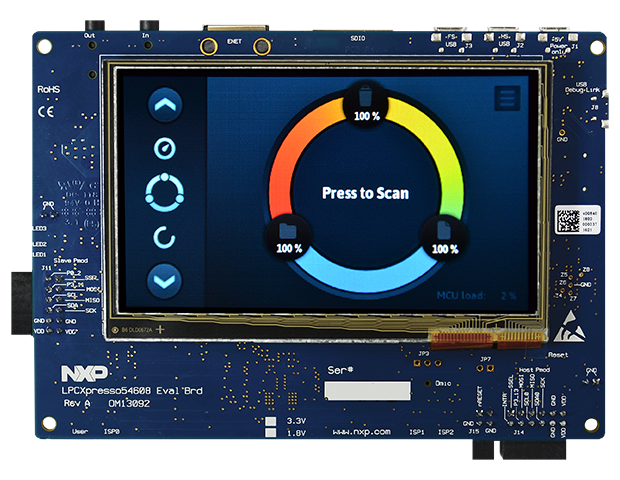 We are excited about the future of the LPC portfolio and look forward to what you'll create next and invite you to be among the first to gain early access to the LPC54608 development board (OM13092). Join the community discussion and share an idea for your next LPC-powered product by December 31, 2016, at LPCmcu.org. Up to 100 submissions will be chosen to receive the LPC54608 board (OM13092).
NXP Product Longevity
NXP Extends Product Longevity of Key LPC Products
Read more
MCUXpresso Software and Tools
MCUXpresso: A cohesive set of software development tools for Kinetis and LPC MCUs
Read more
Get Updates
Opt-in to make sure you receive future emails about LPC MCUs